Siam Technology College (STC) Participates in the Thai Education Fair (Myanmar) 2019 in Yangon, Myanmar
At the invitation of the Royal Thai Embassy in Yangon, Siam Technology College (STC) took part in the Thai Education Fair (Myanmar) 2019 held at the Sule Shangri-la Hotel in Yangon, Republic of the Union of Myanmar on 27 April 2019.
The event was orgainized by the Royal Thai Embassy in collaboration with  the Association of Myanmar Alumni from Universities in Thailand (AMAUT) and the Thai Business Association of Myanmar (TBAM). Approximately 20 leading Thai universities and higher education institutions are invited to the exhibition. This solo educational exhibition on Thailand  is one of the most prominent Thai educational event in Myanmar.    
During the exhibition, STC represented by Mr. Nanda Lal Banik, Head of the International Business Management (IBM) program and Mr. Suebsakul Common, Director of International Relations Office, arranged a booth of STC to meet face-to-face with Myanmar students, and to showcase, disseminate information and make presentation on STC and its international programs, including the IBM, the Tourism and Hospitality Management (THM) program and the dual degree program jointly offered by STC and the Lamar University of Texas, USA.
A large number of students and their parents from around 500  visitors  expressed interest in STC's international programs as well other programs such as Health Science, Computer Engineering and Digital Media.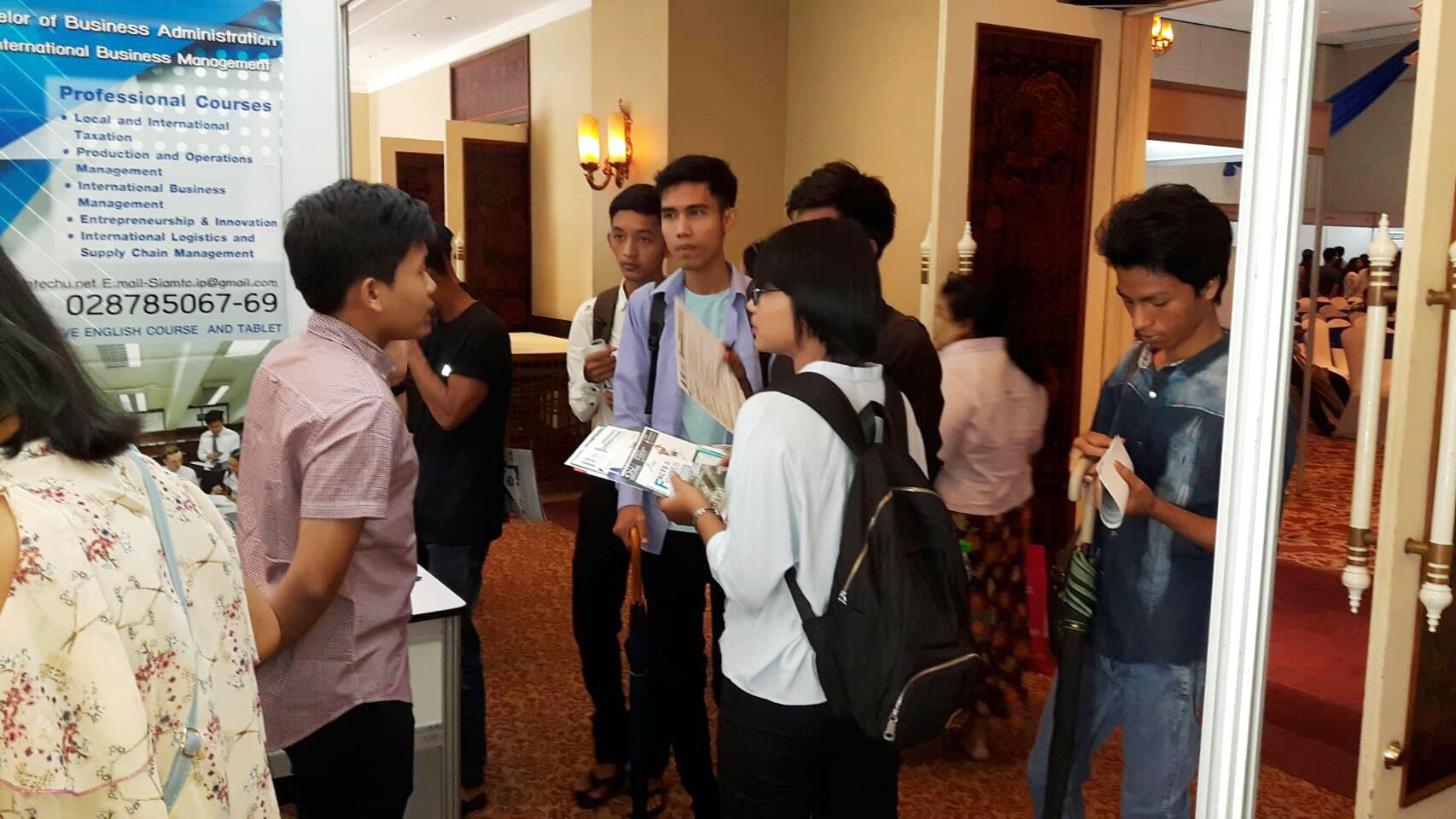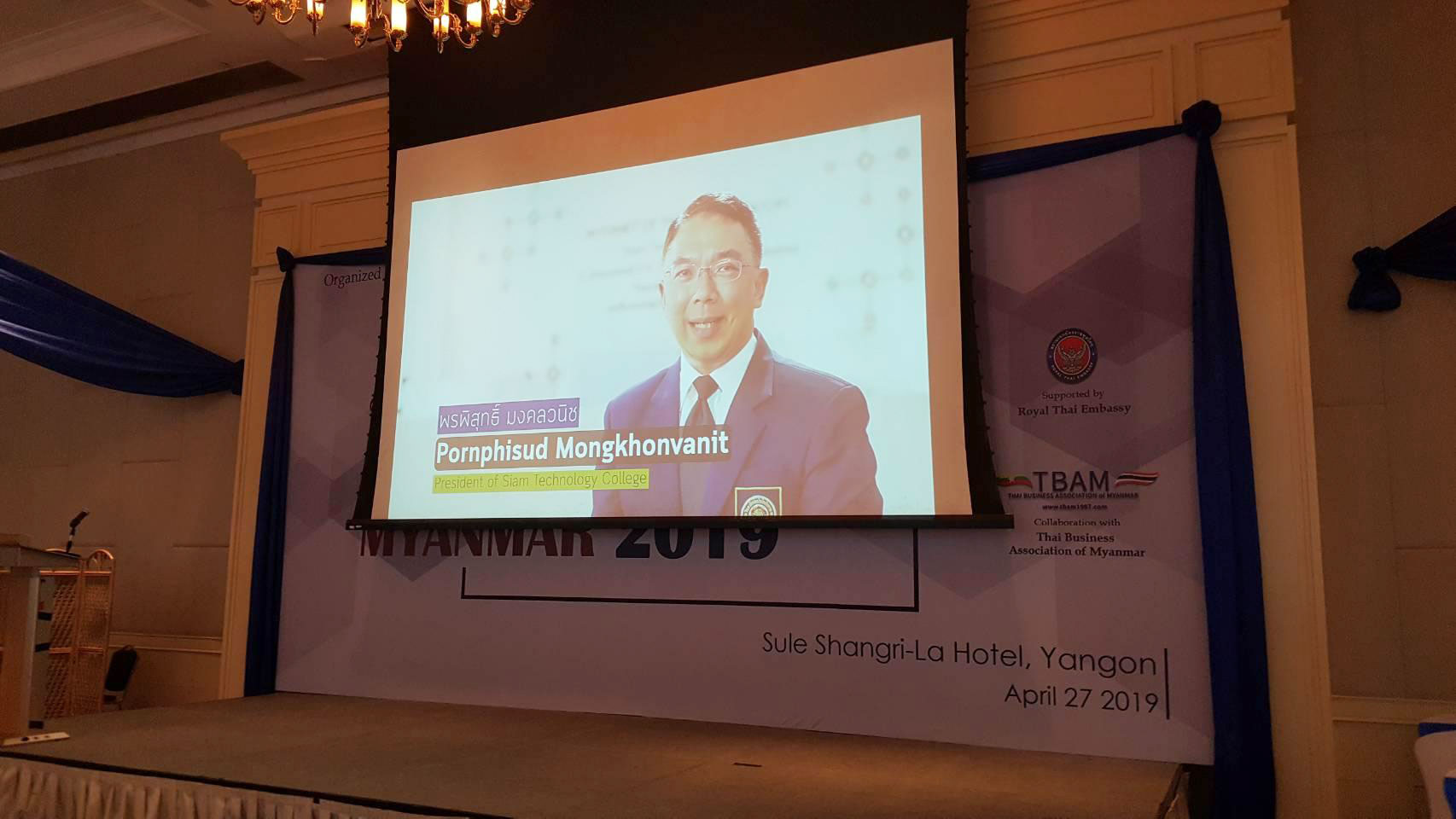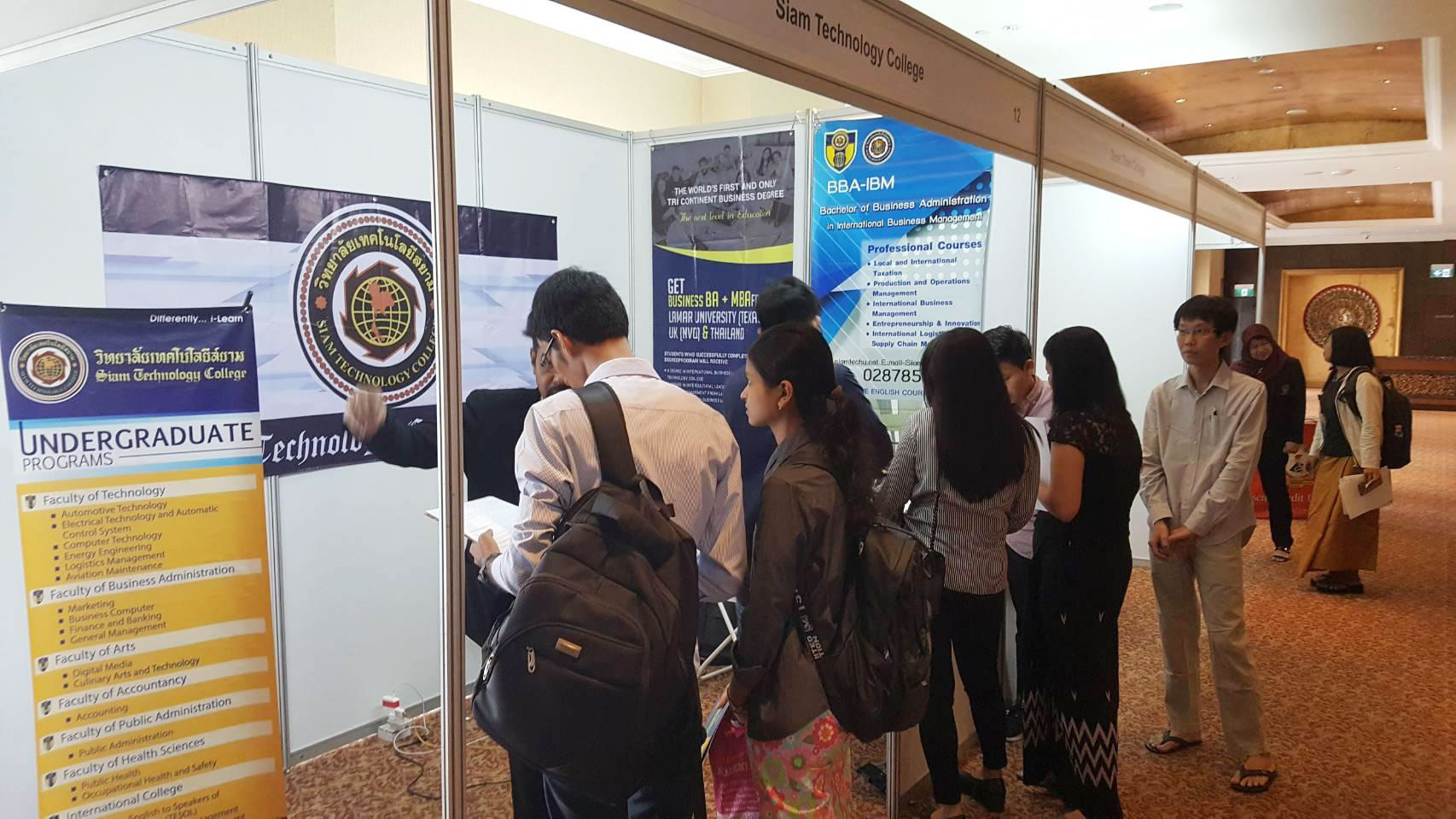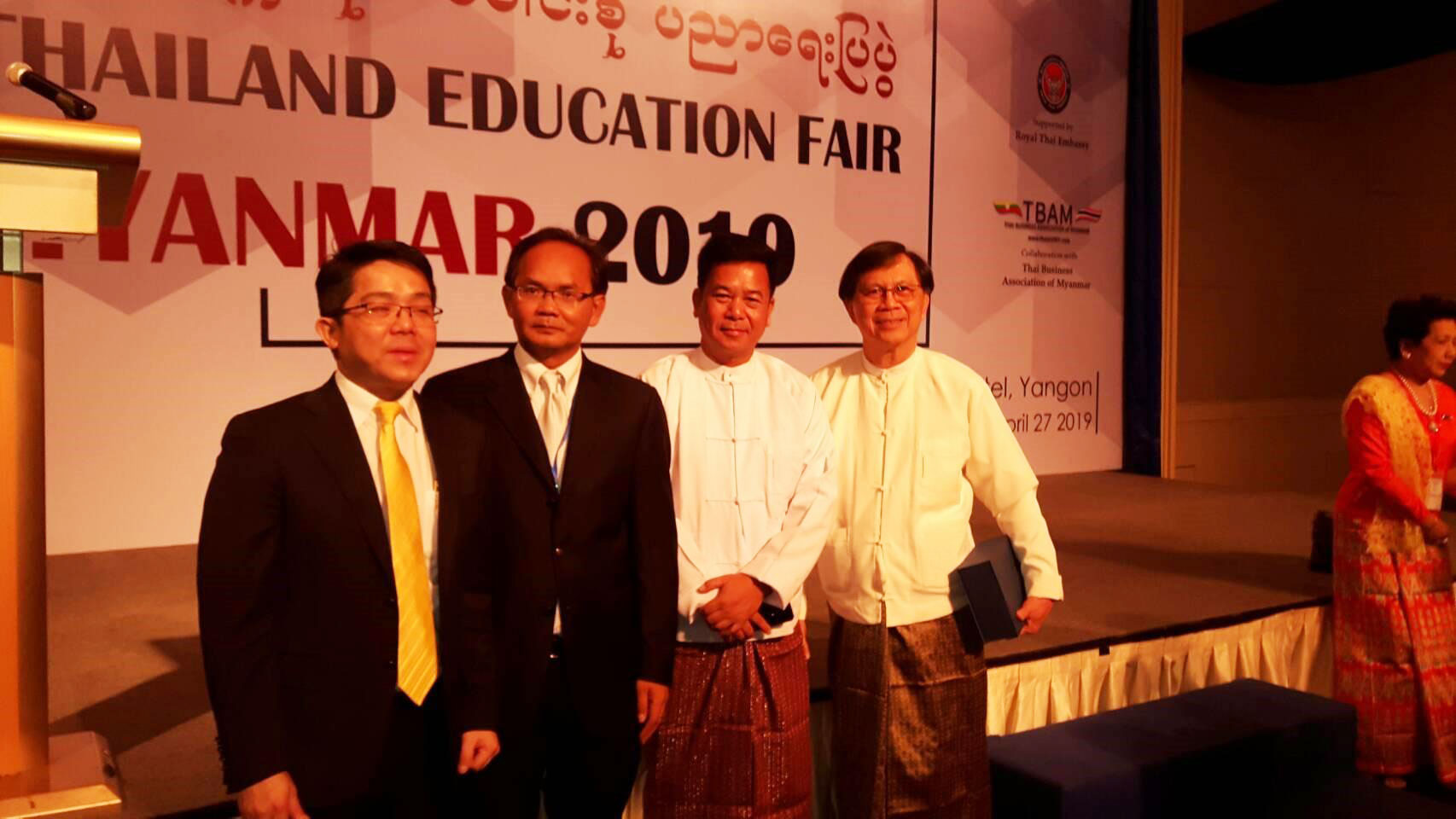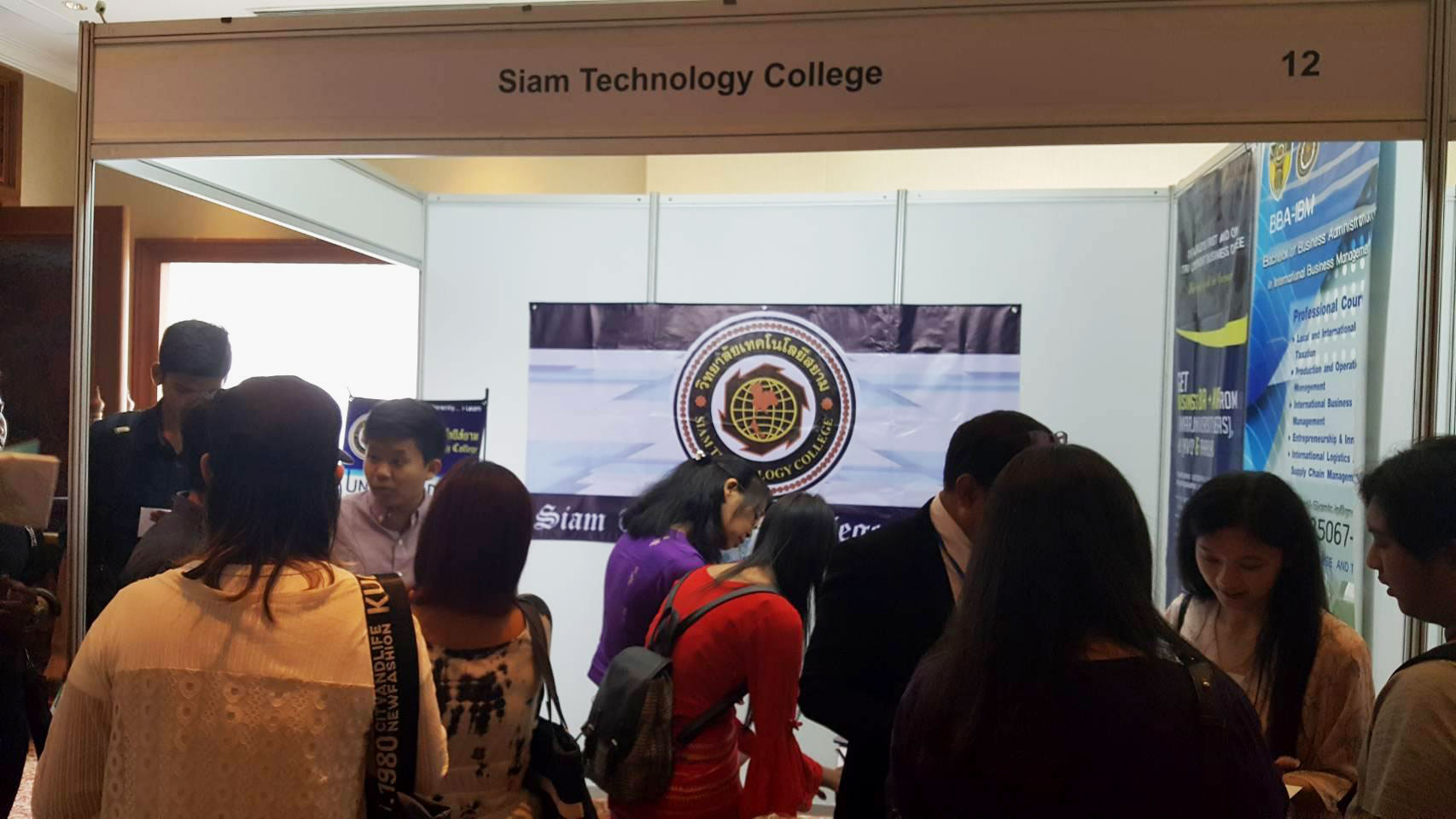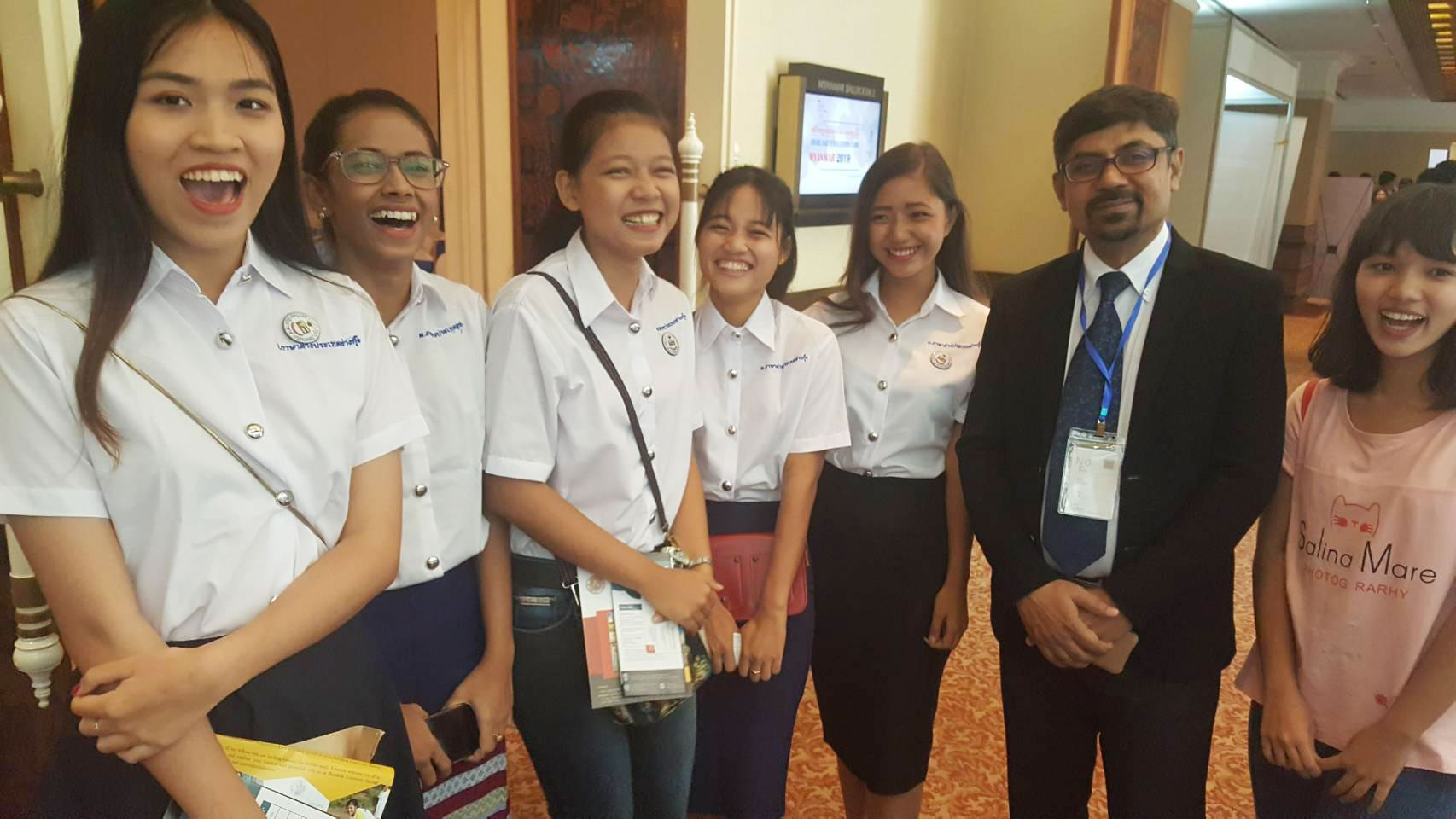 ---