International College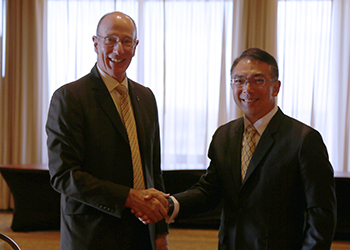 Joint Bachelor of Arts Degree Program with Lamar University


New to the curriculum for 2019 is the joint degree program with Siam Technology College and Lamar University in Texas, USA. Students who enroll in the joint Lamar + BBA-IBM program will receive DUAL degrees: one from STC and one from Lamar University, a fully accredited university in the Texas State University system.
Think of the advantages of such a program!
A US degree makes applying for follow-on study in the US or elsewhere much easier;
All graduates will successfully pass the TOEIC/TOEFL exam;
Employers are looking for US degree holders, making employment easier to find and more rewarding.
The joint degree program is extremely flexible:
Students can spend all four years studying at STC; or
Students can transfer to Lamar University and complete their studies in the USA any time after the third semester.
If desired, students can also complete only the requirements for the Lamar degree in either Thailand or the US.